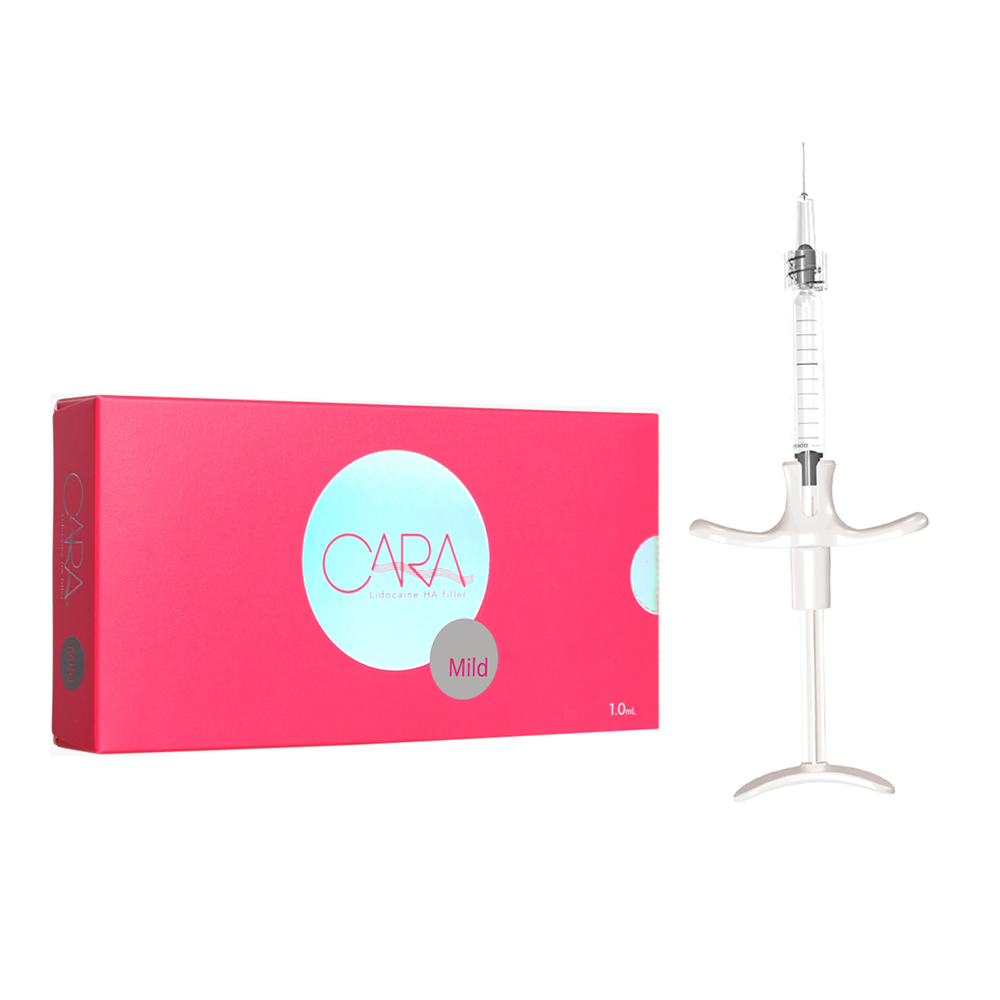 Product Range
Mild
REF MPF10M
Concentration 24 mg/ml
Particle Size 400µm
Needle Size 27G TW(2ea)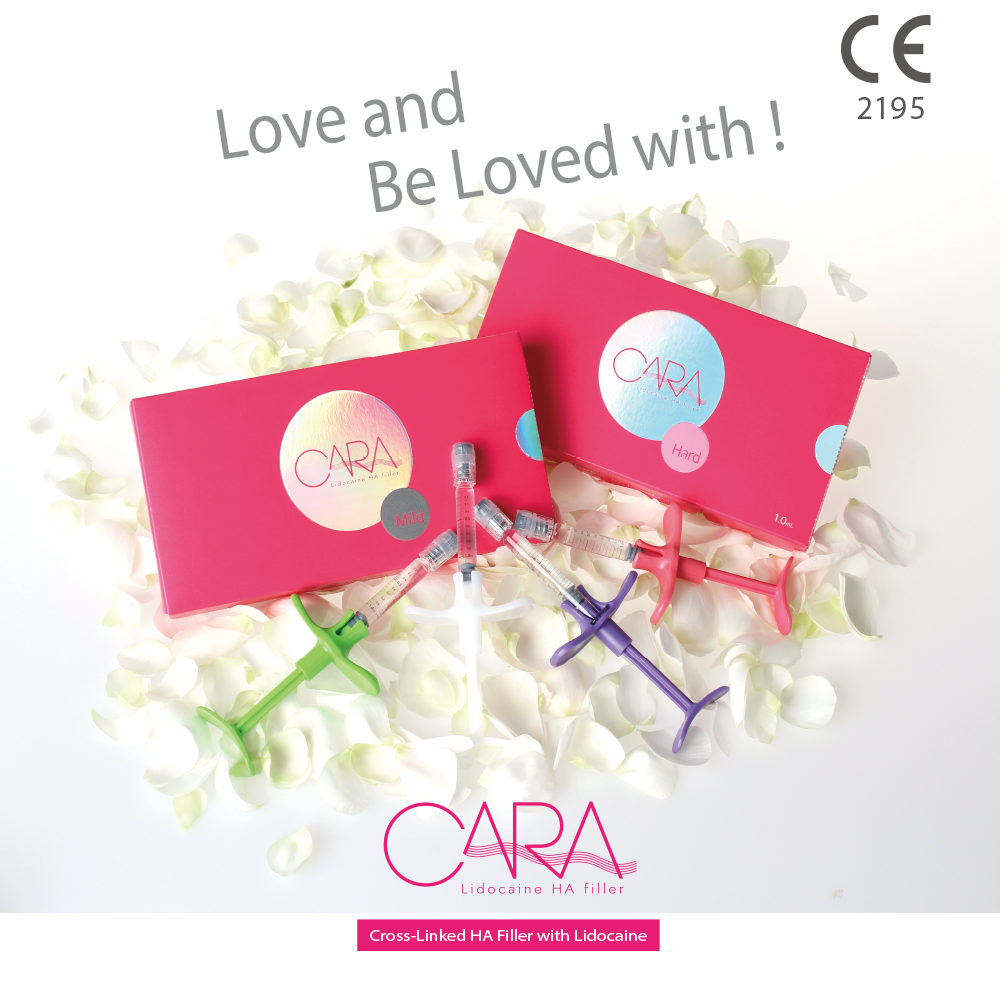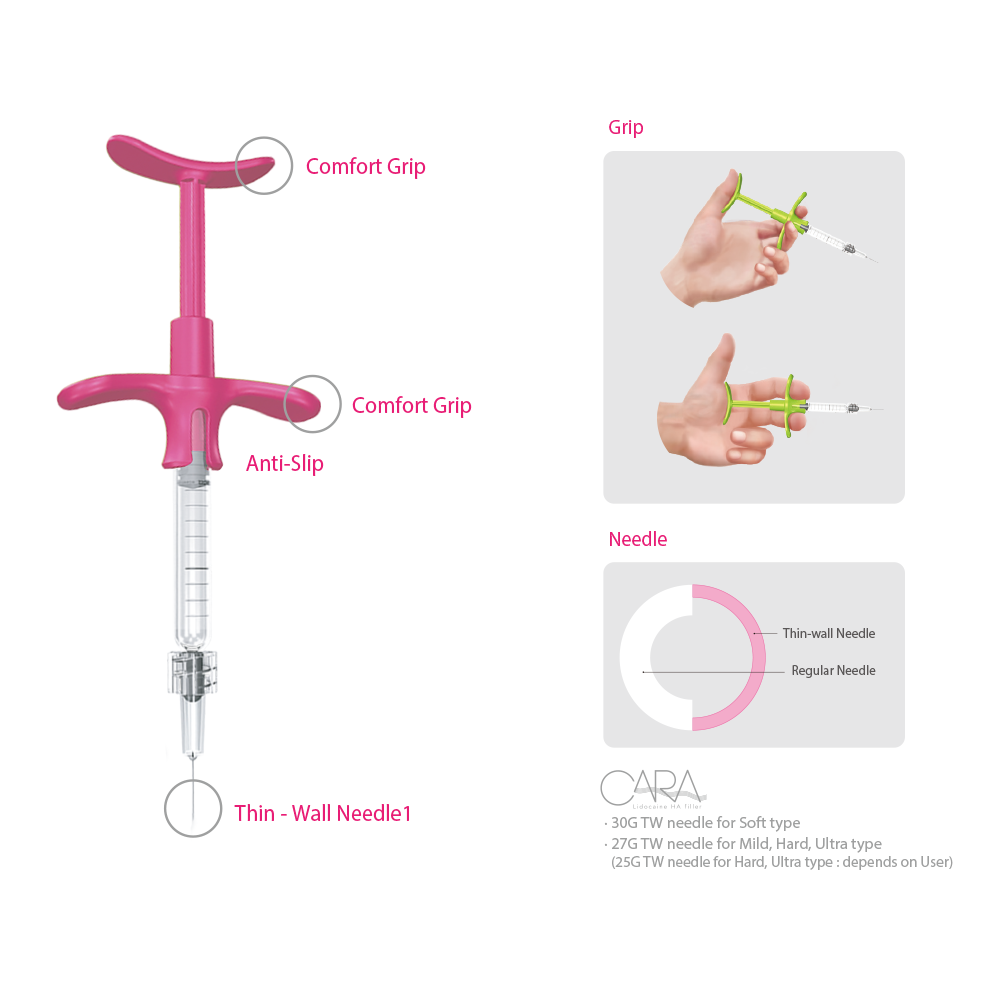 Safe to Use on Patients
The manufacturing process is tightly controlled to bring the endotoxin and BDDE (chemical crosslinker) levels
below the detection limit. The risk of adverse side effects(allergic reaction, edema, etc.) can be minimized.
What is BDDE(1,4-butanediol diglycidyl ether, cross-linking agent) ?
BDDE (1,4-butanediol diglycidyl ether) is a chemical cross-linking agent to make hyaluronic acid into gel form.
The residual amount of BDDE is strictly regulated to less than 2 ppm. It was not detected in Every CARA Filler.
Better Volume Effect and Retention
Cara Technology can make hyaluronic acid to be highly dense and uniform sized particles.
This enables CARA Filler to have optimal viscoelasticity and long-lasting volume.
Easy Operation
Ergonomically designed grips and push rods provide accurate and
safe treatment with constant injection forces.
It allows the user to perform various injection technique according to treatment site.