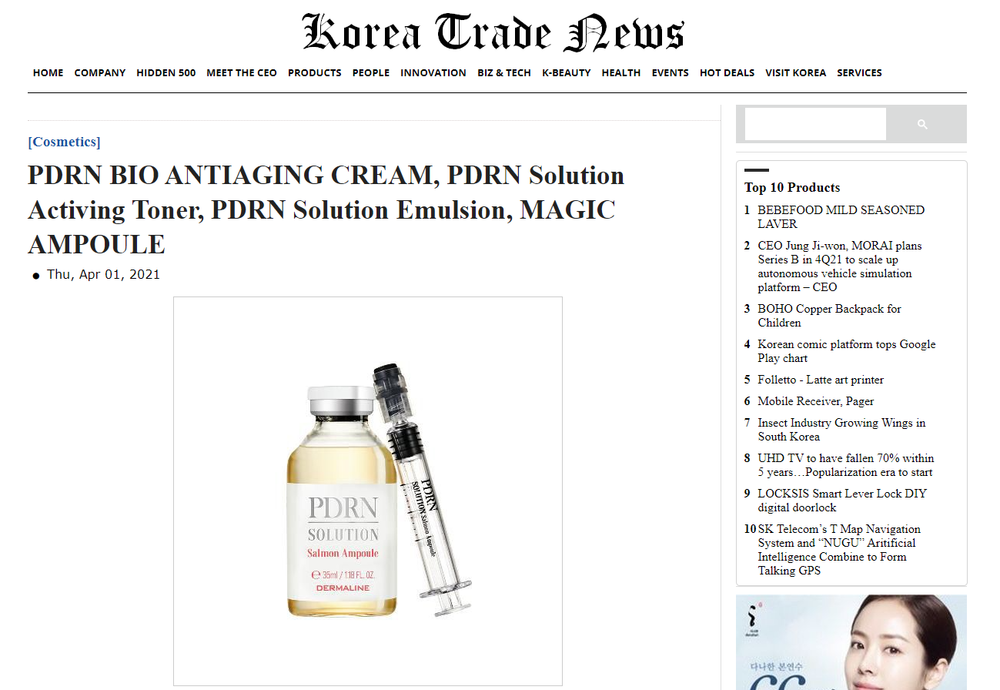 PDRN is extracted from Salmon fish. It is also commonly known as Salmon DNA. Salmons have a great amount of DNA which is very similar to the human DNA.

It is able to strengthen the skin barrier and filling natural components. PDRN ingredient is a best solution for wrinkles. It reduces fine lines as well as tightens, firms skin. Besides, it is very efficient to improve skin elasticity, tone,texture, hydration.

As we define benefits of PDRN, it must be mentioned that it is so useful to minimize pores, acnes and heal scars.

As we age, skin tends to look dull, becomes dry, less firm. Our decreases it's elasticity as well. In addition, the epidermis becomes less efficient in performing its barrier function. It is because of a loss of keratinocytes and a reduction in the thickness of the hydrolipid film thickness on its surface. Such visible effects can be occurred before the age of 30 in humans. The reason can be hormonal, biological, metabolic factors. The amount of collagen, which is synthesized by the fibroblasts, tends to decrease its activity. Since we are not able to stop aging process by naturally, we are looking for another best solutions like a Sodium DNA which acts to stimulate cell repair activity.
More than 30 years ago in Russia, experiments were performed with aim of developing an effective treatment. Positive feedback on Sodium DNA was obtained in 1986 year, when it was employed to treat diseases related to the Chernobyl nuclear disaster, however the results were never precisely quantified. Indeed, in animal studies carried out some years later, 3 the same compound was shown to protect and repair y-radiation-induced lesions.
Many clinical tests proved its efficacy at treating different types of skin lesions and illnesses. Tests showed significant effects Sodium DNA increases the basal level of moisturizing, elasticity, skin thickness as well as reduces skin wrinkles.

DKMC KOREA Co., Ltd. is one of the leading exporters of PDO, PCL threads in Korea and are enjoying an excellent reputation through our business experience. We would like to introduce our products in your market and are looking for distributor. Our products are highly evaluated both in Korea and overseas.(Certified CE, ISO, KFDA, and GMP)
And We have more than 20 partners all over the world. In order to diversify our existing market, we are considering supplying our quality products to you on favorable terms. Upon your request, we will send the catalog and price list covering entire line of the products.